Your Ultimate Skincare Guide for Complete Summer Protection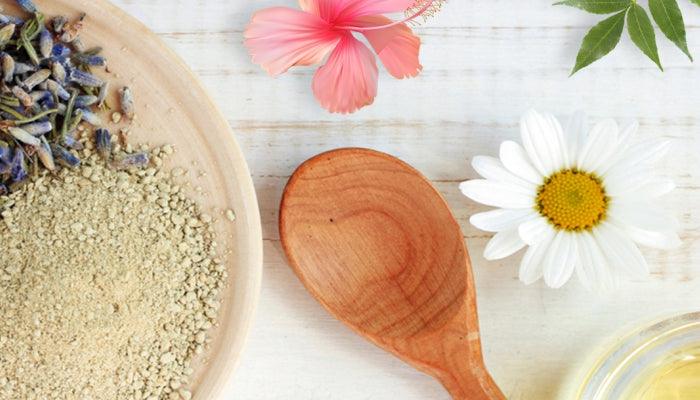 Winters and summers are two different seasons. Which, our skin tries to handle by making constant adjustments. The adjustments are usually made at the cellular level for countering their harsh effects. The environment, however, does manage to leave behind its footprints. While winters make our skin dry, parched and stiff, summers make it sweaty, dark and oily. A constant struggle of the skin against the elements of nature that ages it up quicker—onsetting wrinkles, fine lines, skin dullness, enlarged skin pores, loose and sagging skin, patchy uneven skin tone, and more.
So, what is the way out?
The only way out is to take adequate measures in both seasons. The measures for countering winters being different from those for countering summers.
In this blog, we will be fixing you up with the best summer skincare routine for your complete summer protection, no matter what your skin type is—dry, oily, allergy-prone or normal.
How can I get flawless skin in summer?
Begin with considering these basic ground rules:
Work with patience—Getting flawless skin can never be an overnight thing. You have to work at it patiently day in and out. So, patience will be a big virtue here.
Go natural, go organic—Shortcut methods that work with artificial chemicals can only work superficially. They cause more damage to the skin in the long run. To bring out your original skin glow and skin health you must, therefore, adopt natural and organic products. Natural products work slowly, but they make the skin young and healthy inside out. They also suit all skin types—dry, oily, allergy-prone or normal.
That being said, now let's fix you up with your summer skincare essentials.
Sunscreen—Everybody talks about finding the right sunscreen, and so will we. But, we suggest that you go for something that is natural and organic. Look out for extracts of rose water, sesame, aloe vera, grapefruit, vegetable glycerine, wheat germ, almond and neroli in it. Also, it must have an SPF (Sun Protection Factor) of 22 to 30, with a broad spectrum protection against both UVA and UVB rays of the sun.
Moisturizer—Summers make us sweaty and oily so we must choose our moisturizer very carefully. Go for any 100% pure and certified

organic aloe vera gel

. Why aloe vera? Because it is water based. Aloe vera, being water based, will never clog your pores, while nourishing your skin with multi-minerals, vitamins and antioxidants. And if it comes fortified with the added goodness of other naturals like rose water, wheatgerm, green tea, honey and lemon peel, it would work even better.
Go with minimum makeup—Drop the foundation and go for that BB Cream instead. Better still, grab that super-enriched 'light day cream'. Its organic compounds will instantly freshen you up, while its natural extracts will slowly bring your natural glow back.
Exfoliate and deep cleanse—The summer heat makes the particulate matter in air highly volatile as a result of which smoke, dirt and dust remain in the air for longer. They don't settle down quickly and tend to stick to our skin due to the skin oils present. This clogs the pores aggravating acne and many other skin conditions. That's why, you should try exfoliating and deep cleansing your skin at least once or twice a week with multani mitti or activated charcoal powder. Make your own DIYs with rose water or yogurt added to these and see how it feels.
Wear your sun-protective accessories—Covering up your exposed skin areas physically from the sun is also a good idea. Use hats, scarfs, sunglasses and similar such stuff to reduce sun exposure.
Wash your face, but not too much—Washing the face too often with chemical laced soaps will only aggravate your skin damage. Try using mild organic soaps, exfoliators and natural scrubs. Use chemical soaps once a day, and not more.
Eat healthy—One of the most important rules for a healthy skin is to eat healthy. Avoid oily, spicy stuff. Minimize your fast food consumption. Go heavy on the greens and fruits. Drink lots of water.
Sleep much—A rested mind brings about skin glow inside out. And this one applies for all seasons too.
Use a good toner—Keep a good toner handy. Check out the ingredients before buying. Rose water, cucumber water, saffron water, mint water, jasmine water and lavender water are a few names you can try this summer. Spray on freshness on the go.
Cool your skin and hair down with DIY beauty packs—In India, people from time immemorial have been using many combinations of natural ingredients as face packs and hair masks. Try using one of these to soothe your skin, scalp and hair.
What should I apply on my face in summer?
Your summer skincare essentials should include herbal sunscreens, aloe vera moisturizers, herbal exfoliators and scrubs, herbal toners and DIY beauty packs. Avoid applying oily stuff as these could clog your pores.
How can I get crystal clear skin at home?
If you have an oily skin, try using;
Bio-Organic Face Pack for Brightening Complexion
Bio-Organic Acne Control Face Pack
Bio-Organic Anti-Bacterial Face Pack
Bio-Organic Natural Oil Removal Face Pack
If you have dry skin, try using;
Bio-Organic pH Balancing Face Pack
Bio-Organic Natural Bleaching Face Pack
Bio-Organic Rejuvenating Ubtan Face Pack
Bio-Organic Skin Moisturizing Serum Pack
Bio-Organic Skin Glowing Face Pack
Which fruits are best for skin glow in summer?
Orange—Packed with vitamin C, consume it daily for maintaining a healthy glowing skin. Apply its peel powder directly over your skin to counter the oxidative damages and for keeping the skin young and tight.
Papaya—An excellent source of vitamins A, B, and C, consume it regularly for maintaining a healthy skin and hair.
Cucumber—High in vitamins C and K and dietary fibers, you can both consume it as well as apply it to your skin. Cucumber has a cooling effect on the skin that helps soothe irritations and rashes.
Indian Gooseberry, or Amla—The richest source of vitamin C, you should consume it and also apply its powder to your face and hair. Amla delays premature greying of hair and lightens up the skin complexion. It also delays skin aging.
Tomato—A natural astringent, tomato tightens up the skin and also reduces suntan and excess or uneven pigmentation. Use it daily on your skin during summers.
Final words
This is about all there is for your healthy skin upkeep for the upcoming summers. In case you have any specific queries requiring professional help or opinion, do feel free to chat up with our beauty and health experts through your comments below. Till then, stay natural, stay beautiful!