Get Salon-Like Hair at Home With Some Extra Care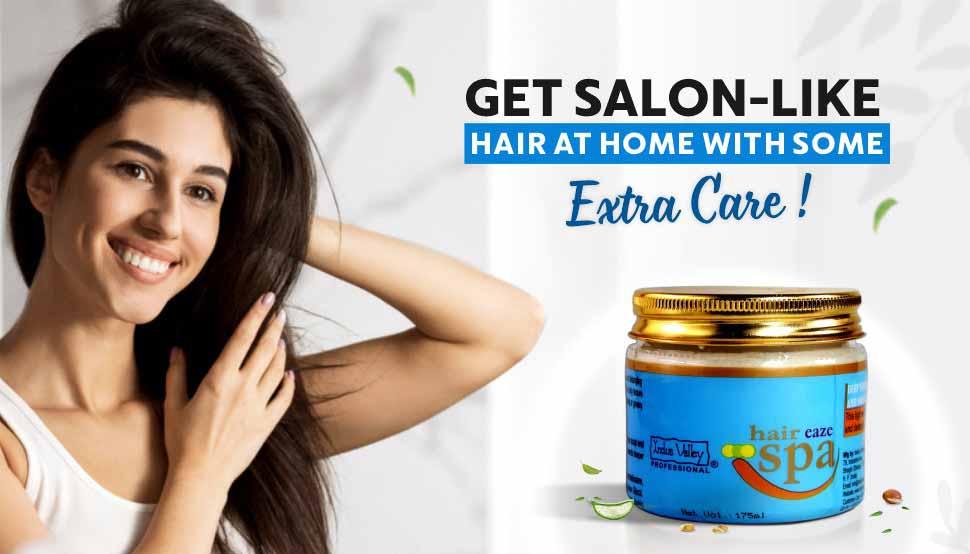 Our skin and hair suffer greatly during the summer. Our skin deteriorates, and so does the health of our hair, which also deteriorates and becomes frizzy and lifeless. During these few months, the prevalence of dandruff and other hair issues peaks. The scalp is further dried out by the dry winds, which further promotes hair breakdown. You must take good care of your hair and scalp before they stop receiving nutrition if you want to prevent this. To start, you can put a cap on top of your hair to shield it from the sun, wind, and pollution. The same principle applies to hair treatment masks and hair spa for dry hair.
It not only protects against the environment but also strengthens the scalp and promotes hair development. In addition to providing nourishment for the scalp, it also provides deep conditioning. And a decent hair treatment mask will quickly repair any harm from overusing hair curlers and straighteners.
Top 5 Benefits of a Hair Spa for Dry Hair in Summers:
Summertime hair spa treatments for dry hair improve the health of your scalp. It soothes rough, dry skin on the scalp. The scalp is intensely moisturized and nourished, keeping it hydrated even in the face of dry summer breezes.
A hair treatment mask can repair split ends, frizz, and other hair problems. The nourishing components of the mask get to the trouble spots and begin to improve the dryness-induced dull texture of the hair. You get lustrous, soft hair as a result.
It has advantages for deep conditioning. A decent hair salon can function as your everyday conditioner if you have dry hair. It works even better than your typical after-shampoo conditioner.
Hair will eventually grow out if your scalp and hair are healthy. While hair growth is largely determined by genetics, using a hair care mask helps to reduce breakage and promotes hair growth. The length and vigour of your hair will also increase thanks to the mask.
Your coloured hair will sparkle after using a hair mask. Your coloured hair wouldn't become dull over the summer and would stay lovely and shining for a very long period. Because the mask contains very hydrating elements, your hair colour will remain vivid.
How to Apply?
Your hair should be shampooed as usual.
Wait three to five minutes after applying the hair mask. Applying it to your hair's roots is not recommended.
You can leave it on your hair for 15-20 minutes if it seems too dry or damp. If you wait any longer, the product will start to lose moisture.
Enjoy your hair's new smoothness and freshness after towel-drying it.
If used once a week, a decent hair treatment mask should have a lasting effect. Use it all year long for optimal effects. But, because of the excessive dryness in the summer, you can use it up to two or three times per week. Also, applying it frequently might harm your hair because keeping it on too long can cause the protein to be absorbed, which can cause breakage. According to customer reviews, Indus Valley Hair Eaze Spa is an excellent hair spa for both regular and dry hair. Get one for yourself to give your hair the strength and lustre it needs to resist the harsh summer weather.
Please feel free to share any thoughts or worries in the "comments" box below, and one of our health experts will respond.